Our next binaural production & vinyl release:
Axel Dörner & Richard Scott – A Journal of Elasticity
[BD 014] | 12" LP & Digital | June 4th 2021
»Journal of Elasticity« sees Richard Scott and Axel Dörner team up again after having previously collaborated live onstage and in the studio for albums such as »Orbit, Dialogue and Trajectory: Live In Berlin« with Thomas Lehn and »Seven Types of Ambiguity.« The duo came together for the 2017 edition of bohemian drips' very own »Speicher – Festival for Site-Specific Music« to compose and record two sessions—one just by themselves in the empty tank and another one during which they were surrounded by an audience—at the big water reservoir in Berlin-Prenzlauer Berg, whose acoustic idiosyncrasies have been previously explored by Microtub on »Chronic Shift« (2019, BD010) and Tomoko Sauvage on »Fischgeist« (2020, BD013) released also on bohemian drips. Amplified through a hexaphonic sound system, Scott worked with a Eurorack modular synthesiser, an EMS Synthi A and a Ciat-Lonbarde Tetrassi, while Dörner played a a Holton Firebird trumpet with additional live-sampling via Max/MSP and a controller interface developed by Sukandar Kartadinata. Their two compositions are based around flexibility and elasticity and marked by a mutual understanding of the unpredictabilities of each other's playing. The duo's process is a fluctuating one that creates friction and tension along the way that are briefly resolved in one moment and then emerge anew while the duo goes on to find new sonic and musical formations in the next one.
This compositional approach is further diversified and complicated by the space around the two players, whose acoustic qualities are directly shaped by the presence or absence of other bodies. Side A, »The Near-field of an Accelerating Dislocation,« recorded without any other people present, may be the shorter piece but uses the unique acoustics of the Großer Wasserspeicher as a third actor: while the musicians' distinct voices converge and diverge, their reverberations overlap in space. »Discontinuity within a Continuum in the Presence of Electromagnetic Fields« on side B sees Dörner and Scott put a heavier emphasis on individual sonic events that are being layered and interwoven in an acoustically more confined setting. What resonates in the latter piece is less the naked brick walls of the reservoir than the physicality of the audience—bodies in space and time to sound. With »Journal of Elasticity,« two boundary-breaking musicians do not so much explore a middle ground between them, but rather use the dynamics of the peculiar spaces around them. Scott and Dörner masterfully construct and play with tonal, temporal, spatial and sonic dualities. The spatial information on this LP was captured with a binaural dummy head microphone (Neumann KU-100) – listening with headphones is recommended for a more immersive experience.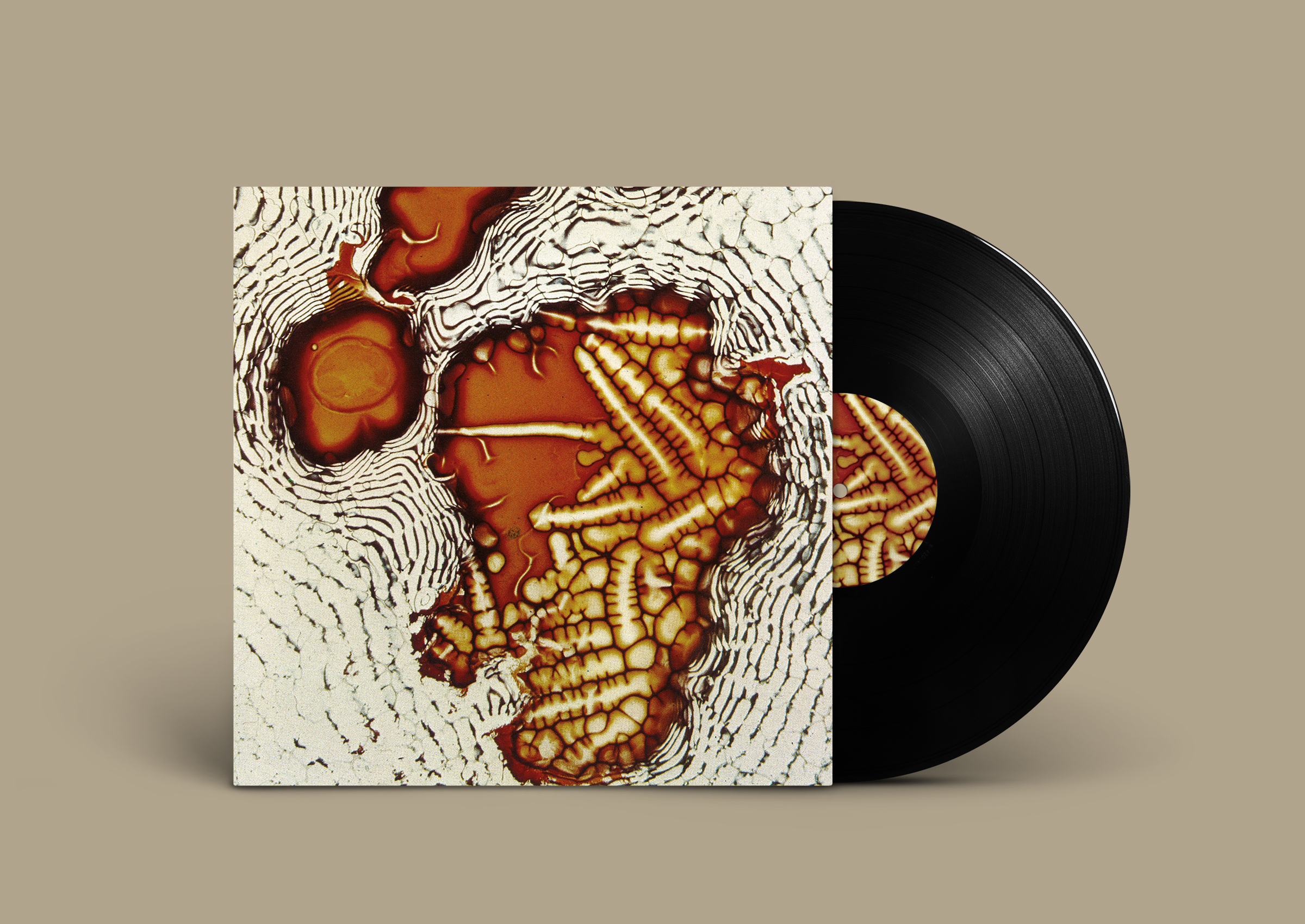 Music performed by Axel Dörner & Richard Scott during bohemian drips' 'Speicher' festival in Berlin, July 2017
Recorded and mixed by Alexander Meurer
Mastered by Thomas Heckmann and cut by Andreas Kauffelt at Schnittstelle in Berlin, 2021
Cover photo by Hans Peter Widmer & Christiaan Stuten in Hans Jenny's publication 'Kymatik'
Cover design by Alexander Meurer
© by bohemian drips 2021 | all rights reserved | LC 96928 | www.bohemiandrips.de